Following its small all-electric Spring city car, compact Sandero, and SUV Duster, Dacia is now revamping its family car into a new 7-seater model.
In a class of its own, the Dacia Jogger takes the best features of all other categories: the length of an estate, the spaciousness of a minivan, and the rugged look of an SUV. A true member of the Dacia family, it is the most spacious model on the market with enhanced modularity (60 possible interior configurations). Discover the new take on the 7-seater family car by Dacia.
Designed for the ideal getaway
Dacia Jogger looks rugged thanks to its roof rails, strong wheel arches, and high clearance (200mm when empty) to handle any type of road. Depending on the chosen version, Dacia Jogger comes with modular roof rails that can quickly and easily be turned into a roof rack. fitted with large diameter wheels (660mm) and a high wheel edge, it gives off a feeling of robustness. At 4.55m long, Dacia Jogger is the longest of the Dacia range. The perfect dimensions for families looking for a versatile car.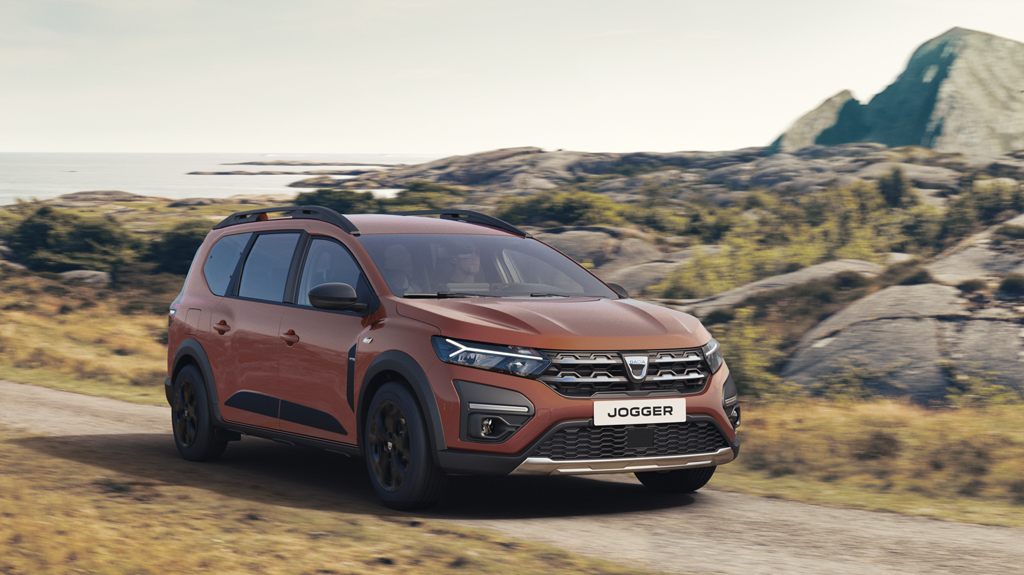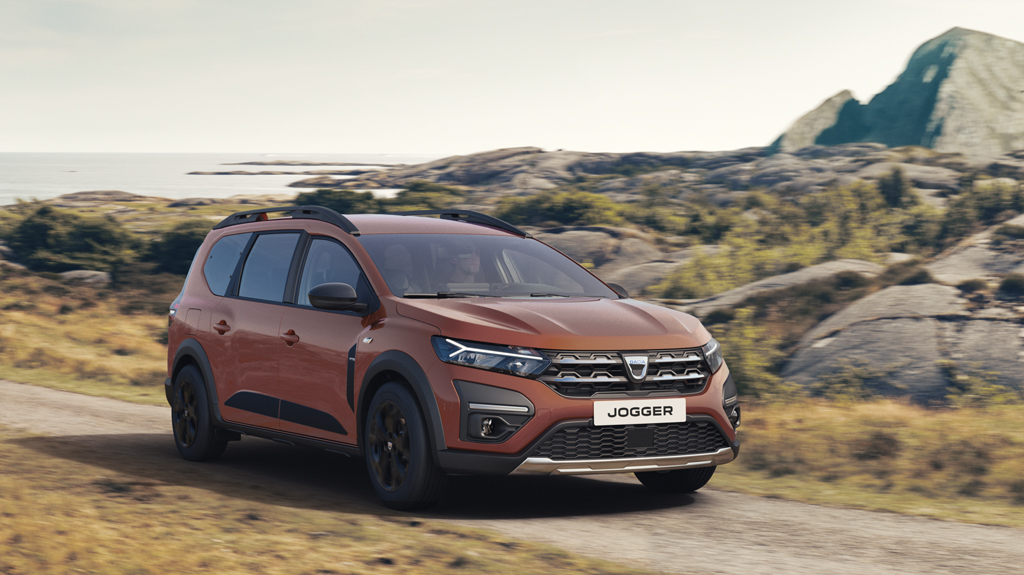 Space and comfort throughout
With three rows of seats, Dacia Jogger can carry up to 7 adults. Boasting the best interior space on the market and 24 litres of practical storage compartments, everyone on board has optimal comfort. The 3-seater bench seat in row 2 and the two individual seats in the rear can be configured in 60 different combinations. The boot has a maximum load capacity of 1,819 dm3 VDA when the bench seats folded down.
Multimedia: Freedom of choice
Dacia Jogger incorporates three multimedia options so that everyone can choose the right kit for them: the nifty Media Control can be run with or without a smartphone, Media Display and its 8-inch touch screen, and Media Nav with navigation and Wi-Fi enabled smartphonemirroring. Dacia Jogger features additional equipment as optional extras and depending on the market. Such extras include heated front seats, automatic air conditioning with digital display, hands-free key card, electric parking brake, and reversing camera.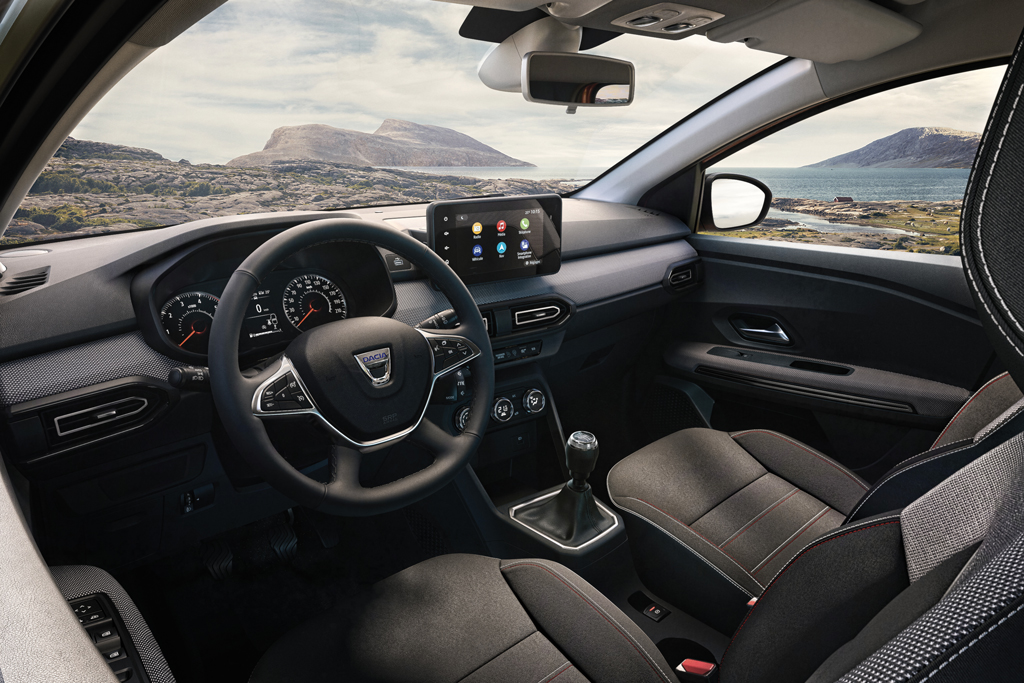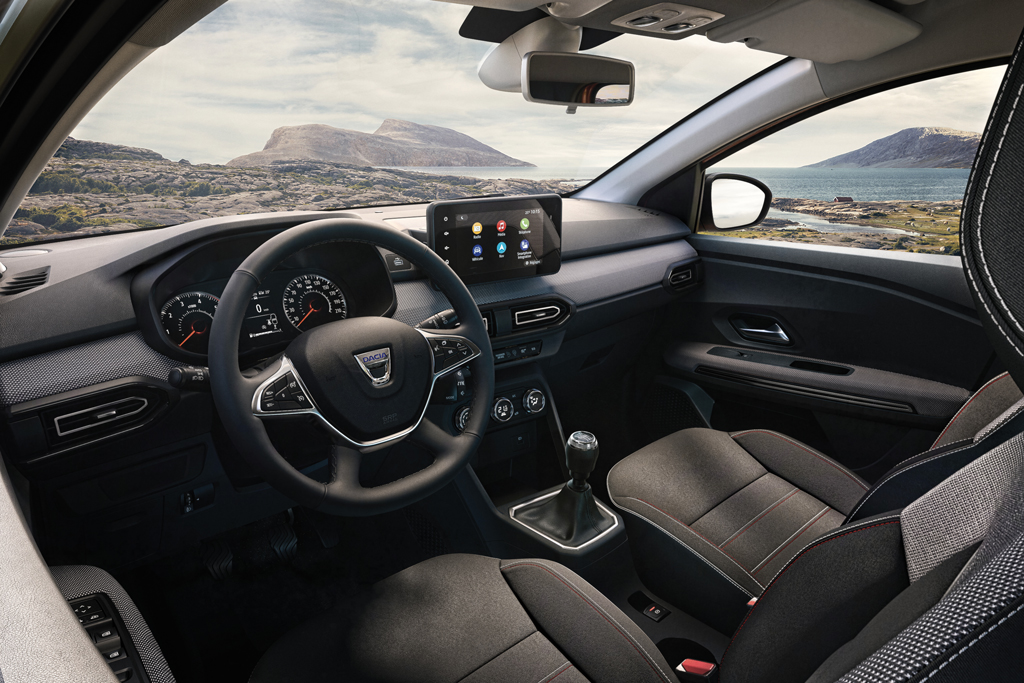 A real Dacia, essential and efficient
Dacia Jogger is built on a modern platform with a reinforced body, six air bags, and features the latest in ADAS such as automatic emergency braking and blind spot detection. The Dacia Jogger launch model will be available with either the all-new Tce 110 petrol motor or the ECO-G 100 petrol/LPG dual-fuel engine. The latter boasts a range of over 1,000 km, all thanks to its two fuel tanks: 40L for LPG and 50L for petrol. 2023 will see the addition of a hybrid engine to the Dacia Jogger line, making it the first hybrid model of the full Dacia range. It will thus become the most affordable 7-seater hybrid on the market.